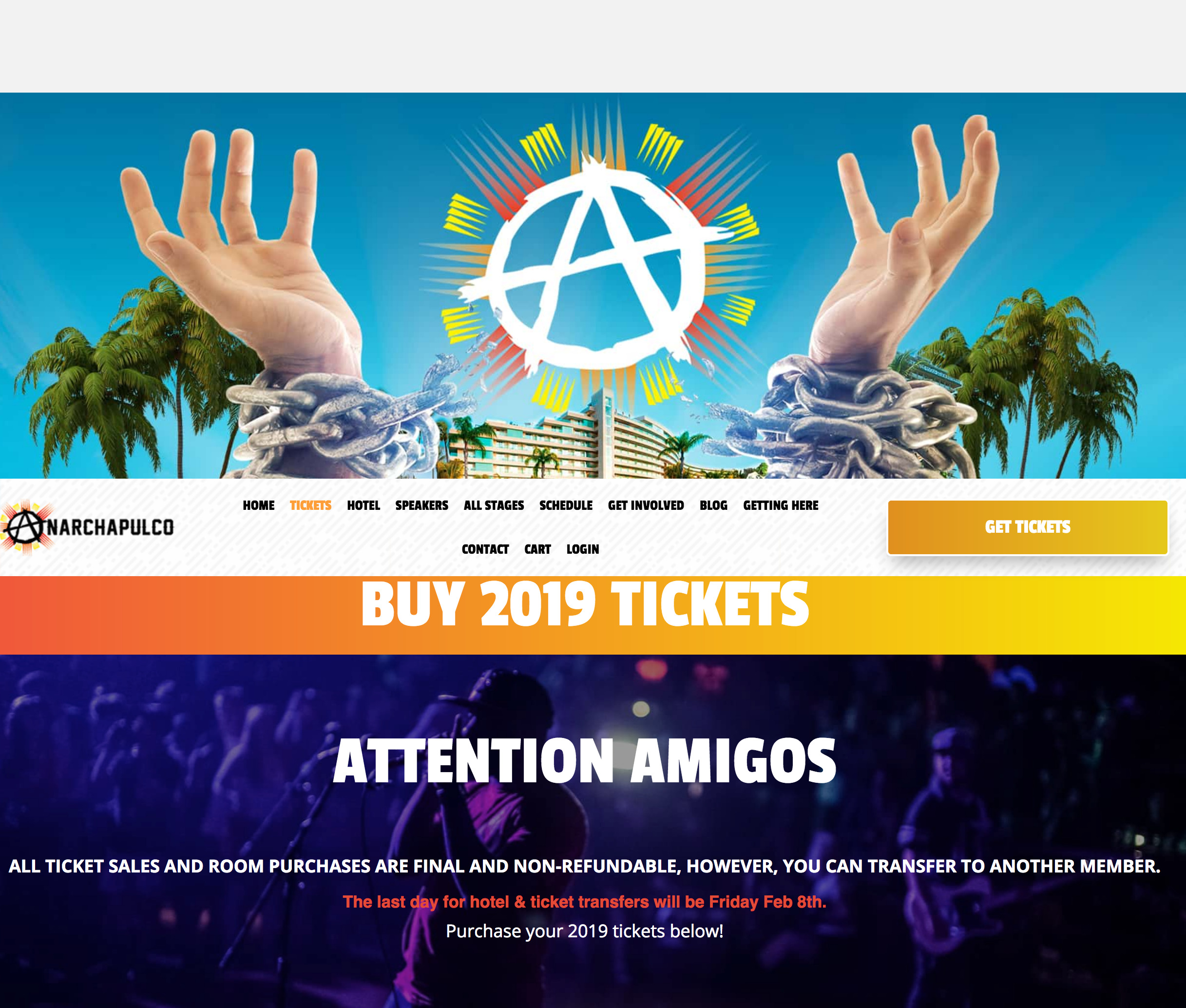 I have two extra tickets that can be directly transferred (through conference approval owner swap) from me to you at a discounted price. Currently, the cost of a ticket is $545 and I am willing to sell each ticket for $50 off the price. Only holding two and their is three weeks left till all transfer tickets are final (2/8/19 is the last day).
Are you interested in going? Help me, help you. You save and I don't eat the cost of my friends backing out of the BEST Conference of the year! Accepting crypto and/or PayPal for this transaction.
Email wellnesshero@gmail.com to get this easy transaction started. Who knows, we may even see each other there? Here is a link to the conference website: Anarchapulco ~ Life Unchained
Tickets are valid for whole the conference, just like buying from them, yet discounted by me. Tickets will be transferred into your name upon receipt of payment. A digital image of the ticket number and barcode will be emailed to you after payment and pick up of the ticket will happen at the venue. All physical tickets are issued there by Anarchopolco and official transfers like this are the only way at this point in time for getting a discounted ticket.